Project

Inclusive education

Inclusive education is seen as the affordable solution for special education, it ensures that the child can grow up in familiar surroundings. In inclusive education, the emphasis lays on the acceptance of diversity. Children with disabilities or learning difficulties are not removed from the regular school environment.

In Bangladesh, providing inclusive education with classes of over 50 pupils and insufficient support from the government is a real challenge. The schools are unable to provide specific assistance to children with disabilities or learning difficulties. Proponents argue that these children learn a lot by learning from classmates, while opponents argue that what they learn from others is limited, because the child is only physically in the same environment, but does not really participate in the class.

Niketan supports 40 schools in thana's Baniajuri, Ghior and Daulatpur where (70) students with learning difficulties or disabilities are placed. We follow the students conscientiously, organizes training and information sessions for teachers. We organise interactive afternoons for fellow students. Niketan achieved that children with disabilities are better accepted and more involved in the class routine.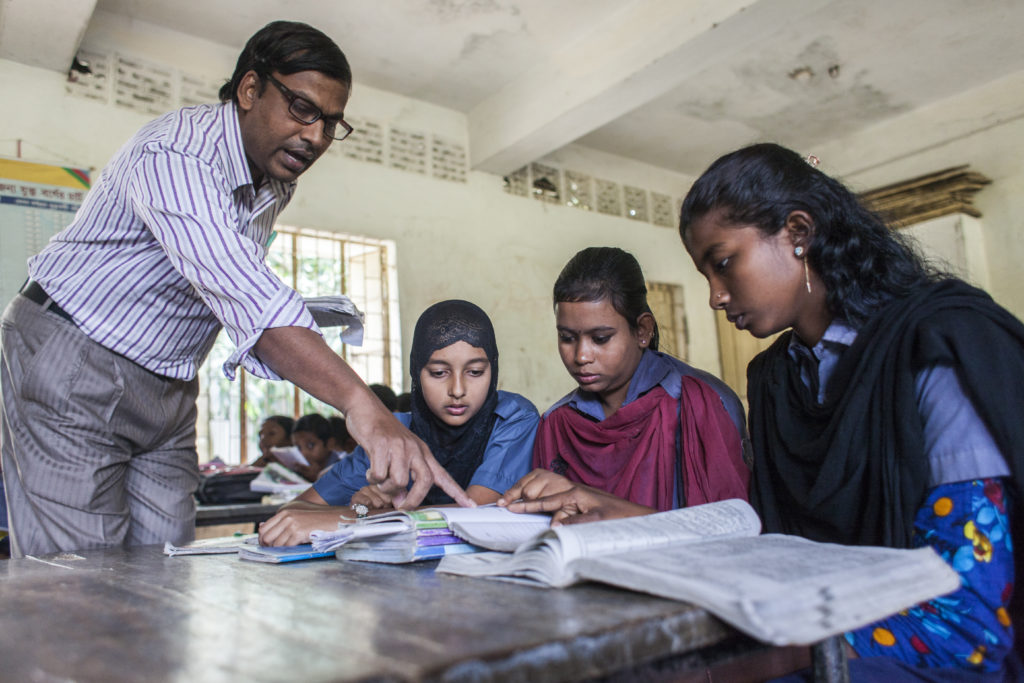 We received permission from the Ministry of Education to introduce additional teaching materials and methodologies in the existing curriculum in 20 regular schools. Niketan believes that it will bring the existing curriculum more in line with the learning capabilities of the disabled child.
Also read how we prepare children for work