Story

Indrojit

I am Indrojit. I am 4 years old and although I say it myself I love to get into mischief. I like to be the ringleader and get things done my own way.

A year ago, I came here to join the early care program. I was afraid of everything and everyone and held on to my mother's sari. I came here because the left side of my body isn't doing so well. But the teachers here are nice and friendly and soon I felt at home and safe. I started to look around and discovered many exciting things in my school.  I learned to eat without help, learned to play with other kids and have fun. I still love to be naughty, but I also want to go to elementary school, so every now and then I sit down nicely to do my homework.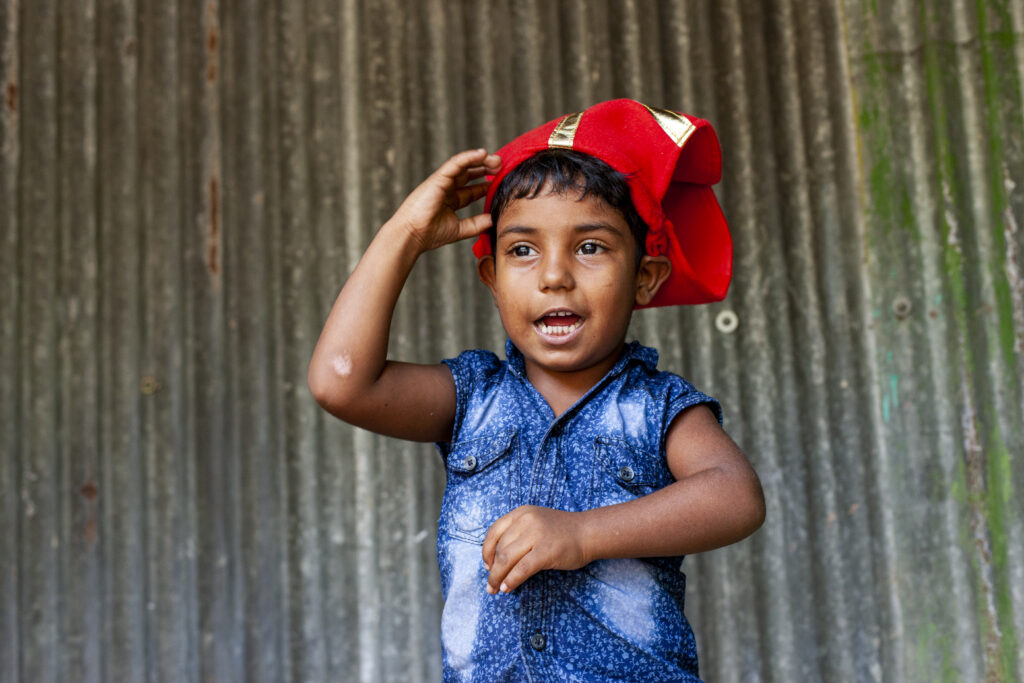 Also read the story of Asha Moni
With 23 euro a month Indrojit can get therapy, so that within a year he can go to a mainstream school.
Doneer nu