Project

Lifelong learning

Through lifelong learning Niketan provides 63 youngsters with disabilities practical education and social practice to attain independent or supported employment. The goal is to learn new things, gain development opportunities and to become more effective as a person.

The program (The Right to Decide) was developed in close cooperation and with practical and educational support from specialized organizations in the Netherlands, such as Training Brug naar Werk, Hout&Meubel, Rutgers WPF and consultancy.

Niketan uses the training 'My way to work', to train subjects like social skills, personal care, dealing with working hours (work attitude), and strengths and weaknesses.

Also, textbooks like woodwork, a three-year program to become (assistant) carpenter, a training on money management and methods such as "it's my body" in which young people learn about reproductive health are used.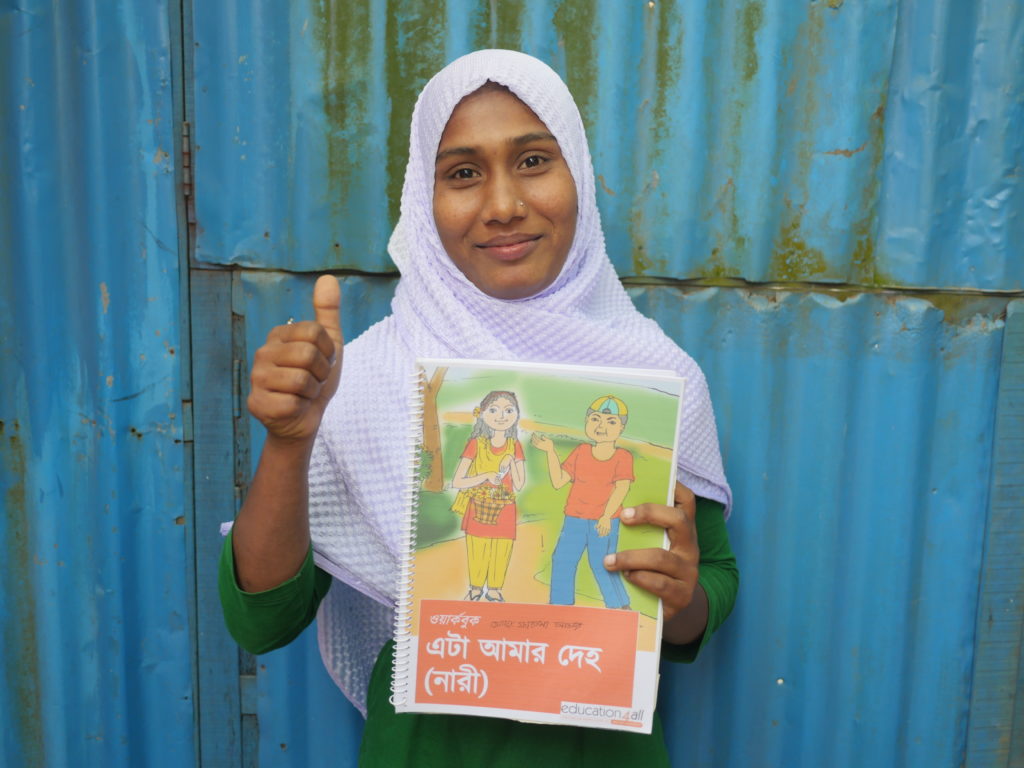 The safe and supportive environment with sign and body language as supportive communication helps the youngsters to open up. They indicate that they feel stronger and more equal, they are heard, their opinions count, giving them more control over their own lives. We see that the youngsters have gained more self-confidence, that their communication skills have improved and that they show less difficult behavior and become a constructive member of society. When asked if the training program has helped them to find direction in life, 70% agreed and 20% strongly agreed with this statement.
Are you interested in our SRHR education material in English or Bangla? Download the methodology It's my body GIRLS or send us a mail for other requirements.
Also read how we support the youngsters in getting a job.