News

In loving memory: Rabeya Neela

On 9 March, our master trainer and director Rabeya Neela of the Amar Joti School passed away completely unexpectedly.

Rabeya decided to pursue a career in caring for children with intellectual disabilities when her firstborn was found to have complex disabilities. She attended training in Bangladesh at the Bangladesh Protibondhi foundation. She found her first appointment as a special education teacher at a special education school opened by the Dutch/English foundation The Banyan Trust in Dhaka. Rabeya immediately took the lead and blossomed into a teacher of exceptional talents. The Banyan Trust realized student funding for Rabeya to continue specializing in Boston at the Perkins Institute. With all this knowledge and coveted diplomas, she returned to the day center in Badda.
From teacher to centipede
In 2014 when The Banyan Trust decided to end their partnership with their Bangladeshi partner, Niketan and DRRA took over the project. The school grew and Rabeya continued to grow with it. She gained more self-confidence and was appointed as one of the master trainers of the Bengali government focused on children with disabilities. She always put the welfare of the children first and was not afraid to be critical when the government or institutions did not put the best interests of the children first. She raised funds locally, to be able to give the children at her school a few little extras, and immensely enjoyed the training she gave to young people with disabilities.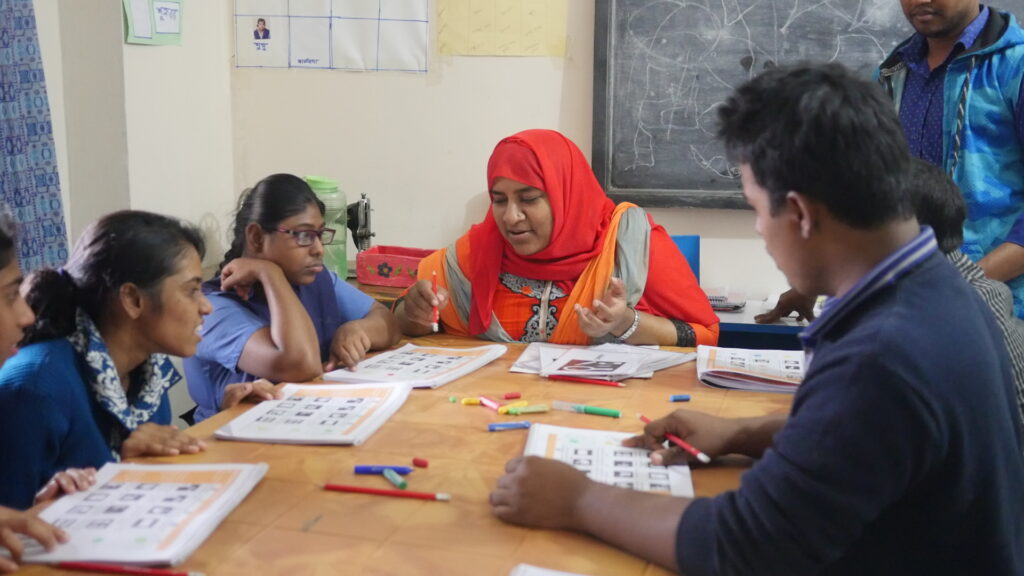 Her last major campaign was for the right to vaccination for young people with disabilities. A post on social media became national news and the government responded to the request. Less than two weeks later, all young people with disabilities over 18 could get a vaccination against COVID-19 with or without an ID.
Rabeya was many different things: she was a true friend or a mother to everyone, she was always there for everyone and had a heart of gold. We are proud of her work and will miss her enormously.