News

SRHR issues are neglected among young girls with disability

According to UNFPA, 16-30% of boys and 40-68% of girls are affected by sexual abuse before the age of 18. Niketan has been working to provide educational facilities and teaching methods for the adolescent with intellectual disability. In addition, they also provide cognitive, social, emotional and medical care for the children and young adults.

To make people with disability aware about their SRH rights, Niketan has started making guidelines in partnership with Rutgers Foundation. They have also conducted training for the children with some Bangladeshi SRHR specialists. It is found out that most of children have misguided notions about sexual health. People usually perceive that the people with disability do not need sexual education and their parents are also ignorant about this need. But the parents have welcomed the idea of sharing sexual and reproductive health related knowledge with the disabled children.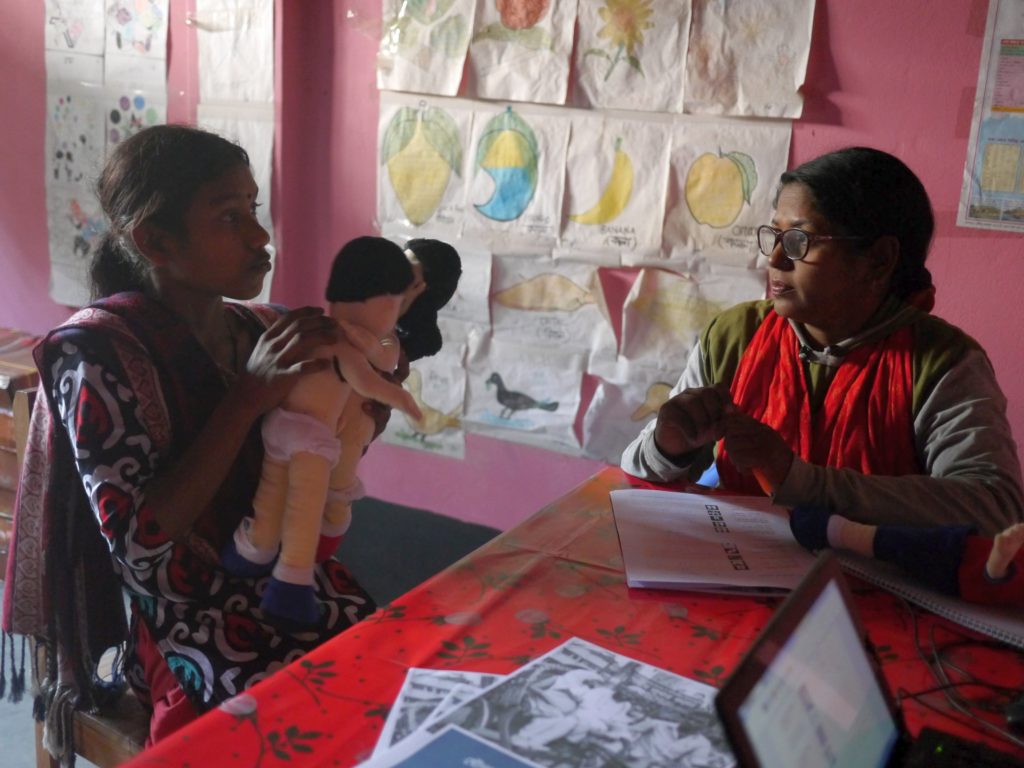 Boys and girls report to have different experiences. While the boys are expressive about sharing their sexual activities, the girls negate the feeling as immoral. The girls with disability are more vulnerable in experiencing sexuality. Most of them are sexually abused by people in their surrounding like their father, brother, cousin, neighbor, political and religious leader. Niketon's toolkits help the girls to share their abusive experience. Many girls even perceive 'rape' as 'love' since they cannot distinguish between the ideas. They go through many traumatic experiences. For example, one girl once witnessed the murder of a rape victim by the convict. But these girls do not get proper counselling support since it is expensive and unavailable.
Some parents prefer menstrual termination of girls with a disability, to make sure they can't get pregnant through sexual violence. This intervention however, will not stop the physical and mental form of violence towards the disabled people. To avoid rape, most of the girls are married off to old or people with intellectual disability.
Antoinette has also mentioned the challenges of SRHR issues of the people with disability. She has said that the toolkits can raise awareness about persons with disability sexually, but talking about sex is still a taboo in Bangladesh. Even, there is no proper data on the number of the people with disability in the country. According to the government it is 7%, but according to the founder of Niketan, it is more than 16%. The more this issue will be mentioned in news, television and radio, the less will be the problem.
'The government has to include the people with disability in every program they have. People with disabilities should not only be part of the Ministry of Social Welfare, they also should be part of Ministry of Education and everywhere else' says Antoinette.
Please see our vocational education project for more information regarding our education program for youngsters.