News

Stories for Inclusion

Children with disabilities are often disadvantaged and barred from mainstream society and education. This is true in the Netherlands, but often even more so in developing countries. Worldwide, there are 93 million children with disabilities! Often these children are excluded, sometimes even by their own families.

This also happens in Ghana and Bangladesh, where the "Stories for Inclusion" project is implemented. This exclusion can be the result of social coercion, cultural taboos and deep-seated prejudices, causing discrimination to persist from generation to generation.

However, the biggest barrier experienced by children with disabilities are negative attitudes and low expectations of what they can do. Children without disabilities are usually unaware of the problems their peers with disabilities face because they rarely meet these children. They also hardly, if at all, encounter these children in the textbooks they use at school or the books they read at home. Even teachers in mainstream schools often lack sound knowledge of children with disabilities. Our baseline study shows that many children with disabilities are regularly called names and cannot sufficiently keep up in schools.
The story book 'My name is Runa'
We have launched the project Stories for Inclusion together with Biblionef Netherlands to increase awareness of diversity and inclusive behavior, and based on (inter-)national treaties and legislation. As a lobbying tool for inclusiveness, children's books are used that are about children with disabilities. The first book – "My Name is Runa" – (the true story of Runa who lives in Bangladesh and has spastic paralysis) is now being distributed in our own schools. Teachers and parents have received training on how to read the book to the children and on how to use the accompanying activity guide. The Runa book helps children learn about and understand the world around them and their own feelings and emotions. They recognize themselves in the Runa book and get their families to read it too. We hope that in time all children will be called by their name instead of being called an idiot or worse.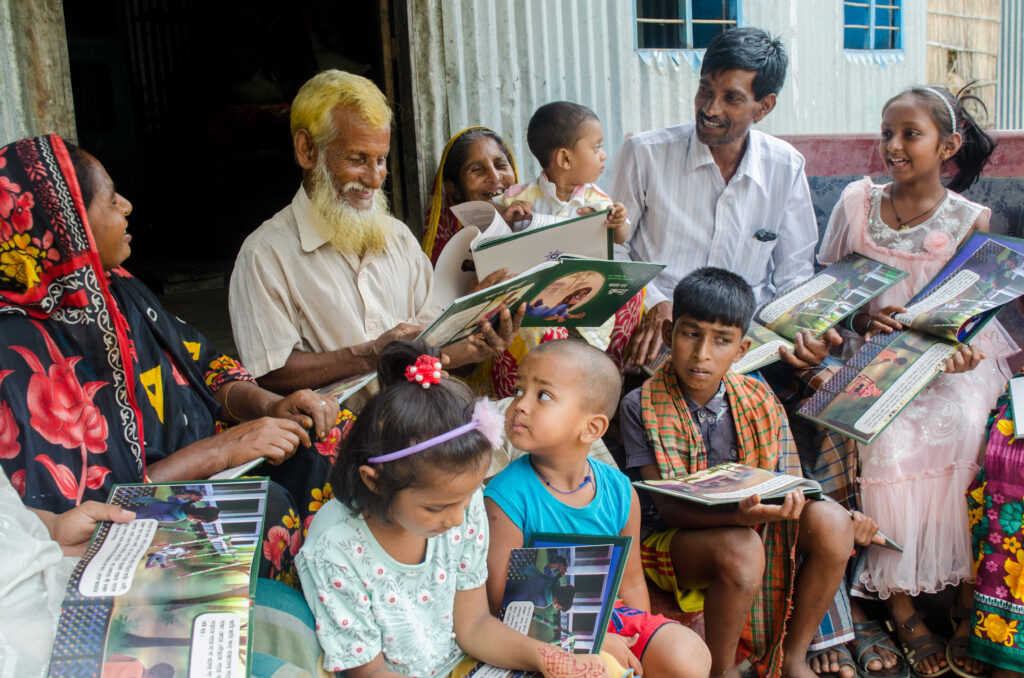 Also read about our We Care project