News

Book 'My name is Runa' presented to Runa

On Monday, 22 November, the first 'My name is Runa' book was presented to Runa and the Ambassador of the European Union, Charles Whiteley.

The book tells the story of Runa, a young woman with spastic paralysis. It tells the reader about her life, her strength, but also about all the challenges she faces every day. In March 2022, 5,000 primary school children aged 10 to 12 in Manikganj district will receive the book and their teachers will start using the accompanying activity guide. Runa will also visit various schools in the coming year to tell her story in person. The book has already had a positive effect on Runa's life, as you can read in the comments below from Runa and her mother.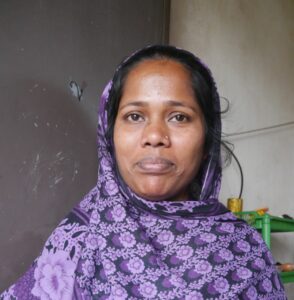 Runa's mother:
I could never have imagined that my neglected daughter Runa would ever make us so proud and happy! Had I known this when she was young, Runa's life story would not have been the same. I hope mothers and families will learn from this story and create a happy childhood for their special child.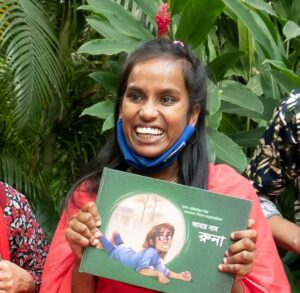 Runa
I am so proud. I sleep with and hold the book as if it were a part of my body. My family and neighbors kept telling me to make my story more positive, to hide the negative aspects. But my answer to that is, I have been honest, you never knew how I felt. It is my life story, now you are ashamed… Not me.