Project

Community care

Knowledge and appropriate community care which suits the society of the village.

In the thana's Baniajuri, Ghior, Daulatpur and Badda of Bangladesh Niketan offers community care to 220 children and young people with complex disabilities. The parents receive practical support at home, both focused on the child (physical therapy, development incentives, etc.) and on the direct environment (the realization of simple adjustments with local materials and inclusion in regular education). The parents' demands of care are focused on education and the future of their child, but also on mobility problems and behavioral issues. Niketan supports parents, supervises schools when placing a disabled child and provides 'extra hands' volunteers to assist families. By providing practical training and support at home, children with disabilities are stimulated to develop themselves and to build up an independent existence as much as possible. In addition, Niketan provides support  through lobbying and collaboration with the community, local government and local organizations.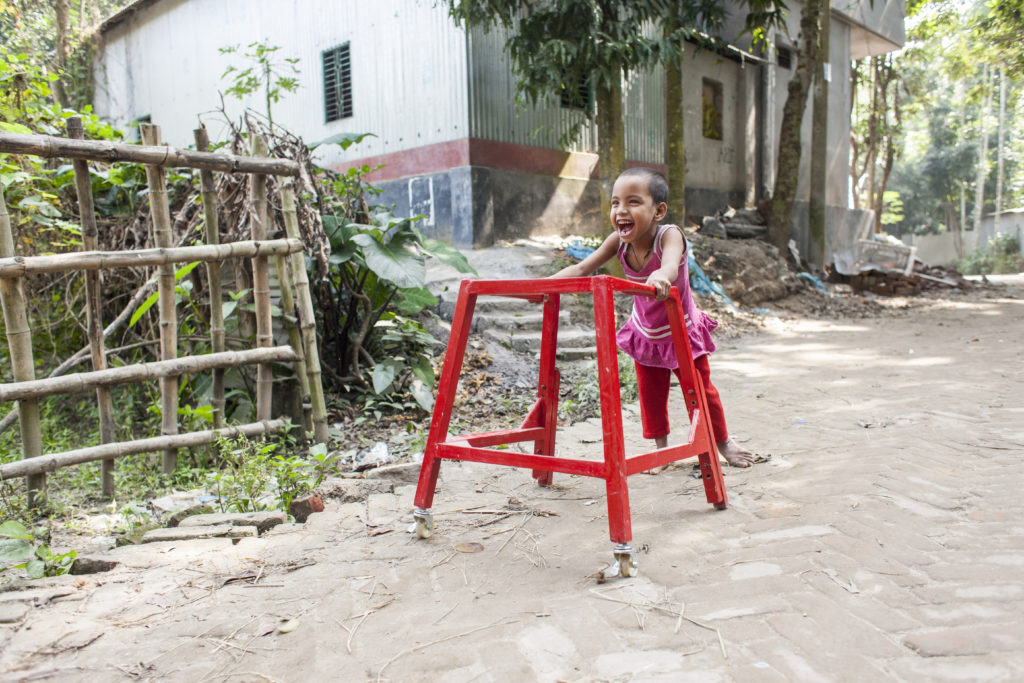 Like to know how we involve our children in inclusive education?