Story

Tamim

Afsarul Islam Tamim was born underweight and jaundiced and spent just under two weeks in intensive care. A few months after his birth it turned out that Tamim did not develop as expected and he was diagnosed with Cerebral Palsy.

His young parents were greatly disheartened and Tamim spent the first few years of his life lying on a bed. When Tamim was three years old, his parents heard about the Niketan early intervention program. The other parents' stories sparked their enthusiasm and they subsequently visited the center regularly. He has learned to lift his head, roll over, sit up independently and walk with support. He has learned to communicate using supporting signs, recognize and name various vegetables, do puzzles and gained social skills. He is now seven years old and attends the BRAC School close to his home three days a week. On the other three days he goes to the special needs school. His parents are very proud of him and believe that their son has a bright future.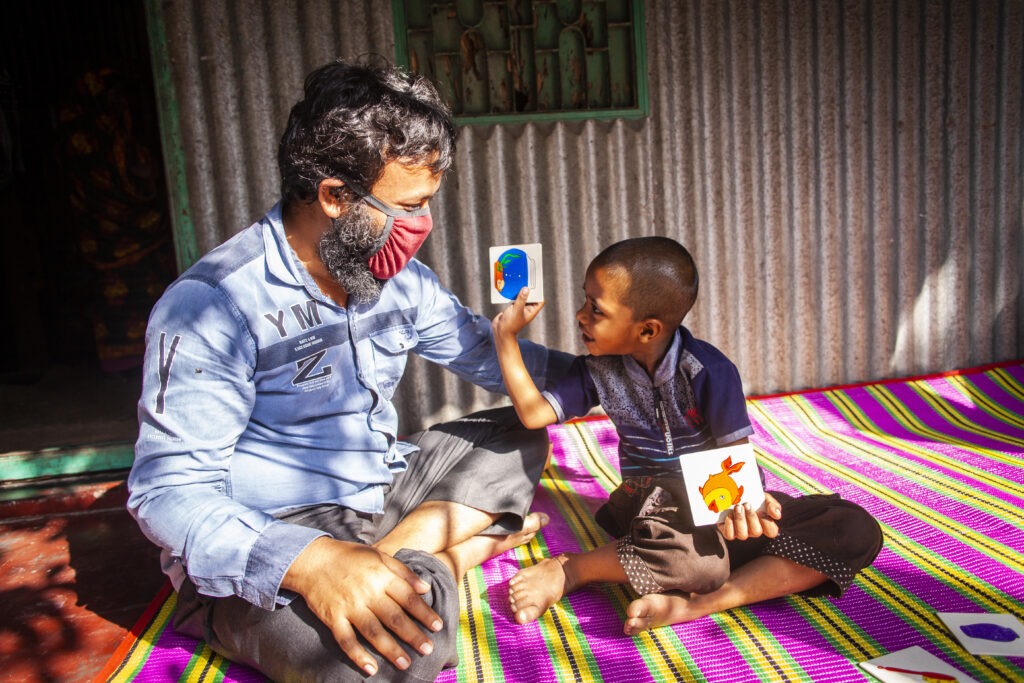 Also read the story of Al-Fatiha
Help Tamim to continue his education.
Doneer nu