Story

Oli and Nishi

My daughters Oli and Nishi are two and one year old and both have spastic paralysis.

Because of the COVID-19 crisis, we cannot take them to the center. We have tried to give them therapy at home, but we see that Oli's physical condition is deteriorating. My husband has lost his job and as a result we can no longer buy epilepsy medication for Oli. Oli also got a fever, but because of the virus we were not allowed to take her to a doctor. We had no income, so we couldn't buy food. Fortunately, we received financial support from Niketan, which enabled us to buy some medication and food. Now we can keep ourselves alive again.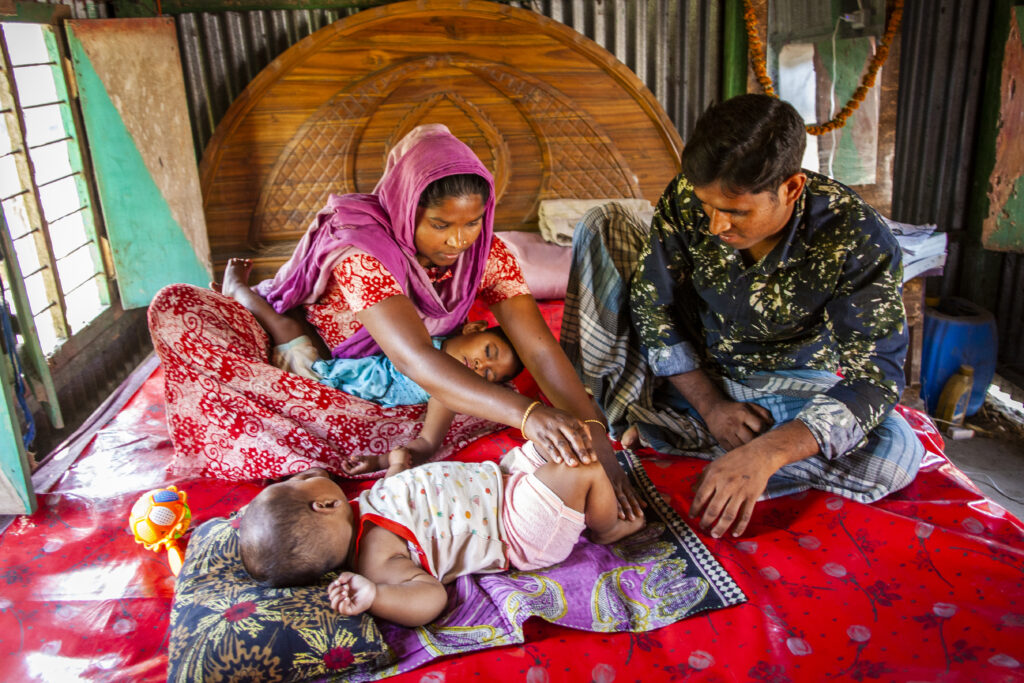 Also read Kawsher story
Help Oli and Nishi to get the support they need. With 23 euro a month we can help their parents to generate some income again and give Oli and Nishi therapy and medication.
Doneer nu