Story

Yeasin

Maleka Begum became temporarily paralyzed during her pregnancy, but recovered with the help of traditional medicines. The doctors thought it wise to deliver her son Yeasin by cesarean section to spare his mother.

Yeasin looked like a little angel but the doctors soon discovered a deformity in his neck. The idea at the time was that it would go away by itself, but when he was seven months old it became clear that he was behind in terms of growth and development. He was diagnosed with Cerebral Palsy. His parents heard about the Niketan early intervention project on the grapevine and Yeasin was registered with us before his first birthday. At the time, Yeasin wasn't able to lift his head or roll over. Now he is in first grade and learning preschool skills. He can do 10-piece puzzles, count to ten, name vegetables, sing, and walk with support. He enjoys playing with his classmates and daring them to get into mischief. Yeasin may have looked like a little angel when he was born, but he now certainly has a mischievous streak. He attends a mainstream school three days a week and goes to the special needs school on the other three days. However, for as long as the Covid pandemic continues to dominate life, he will receive therapy and education at home.

His mum Maleka successfully completed a training course at the center in making burlap products and now works at BanglaMa.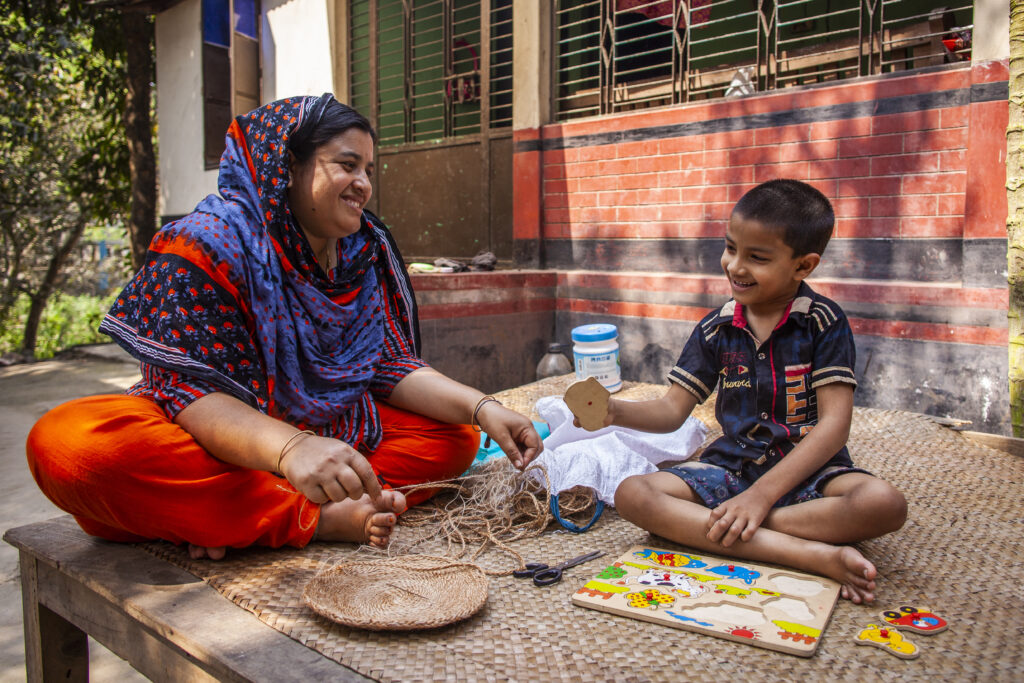 Also read the story of Tamim
Help Yeasin to get a brighter future and to go to school.
Doneer nu