Story

Nazim

A few months ago, a community worker from Bangladesh sent me a photo of Nazim Uddin, a wood artist around the age of 24 years old with spinal cord injury.

Nazim does not know his exact age, he has no control over his bladder and has pressure ulcers (bedsores from always having to sit in a wheelchair) on his buttocks. He never had the chance to go to school or to get an education, however he does have a talent for wood carving. He makes traditional dolls and children's toys with local materials.

Nazim has two wishes: better tools and a market to sell his products so that he can generate income and help his parents. We asked for help from our followers on Facebook and we got it! Thanks to local donations, Nazim received a beautiful set of tools, training, and the local office of the Ministry of Education has given him an order that will keep him happy for the coming months. We hope that Nazim has a bright future, his energy certainly doesn't limit him!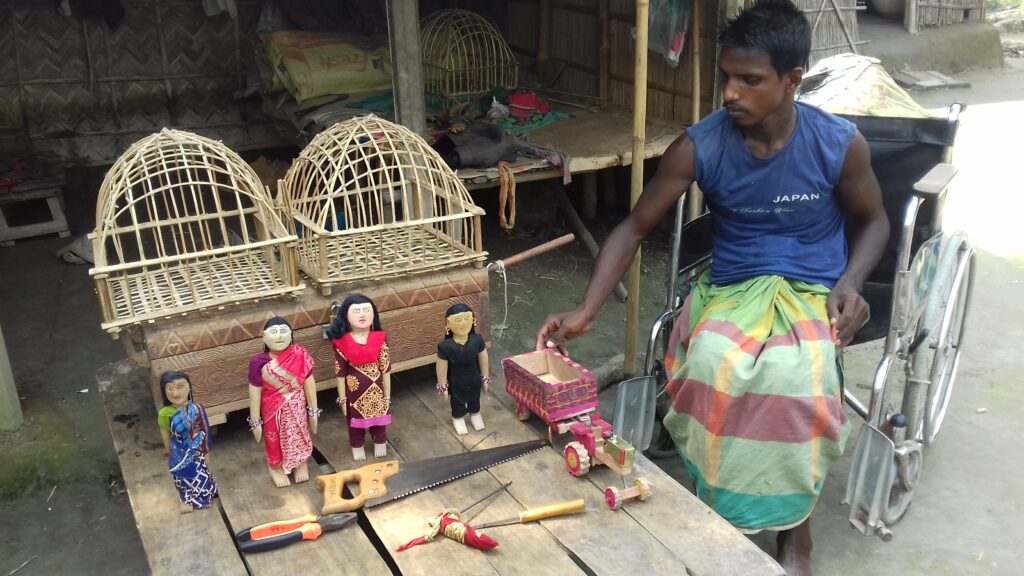 Also meet Lipi
Thanks to your donations, Nazim have a brighter future. Thanks.
Doneer nu