News

Annual report 2022

It is with great pride and pleasure that we present our annual report. Every year is special in its own way, including 2022.

2022 was the year when COVID seemed to be reasonably under control in our part of the world, Europe and the Russia's invasion of Ukraine in February has caused major problems worldwide. Food and energy became scarce and prices skyrocketed.

In Bangladesh, too, the poorest people were hit the most by this. But in 2022, Niketan was once again able to support the most vulnerable families in our districts. Our work is increasingly seen and appreciated by the government of Bangladesh, which in addition to the above was also evidenced by the awards received by Antoinette and DRRA Director Farida Yesmin.

It was the year that Rabeya Neela, our master trainer and coordinator of the Amar Joti School passed away completely unexpectedly. And that Farida Yesmin, along with the Minister of Information and the Secretary of Social Welfare, represented Bangladesh at the WHO in Geneva to report on the implementation of the Convention on the Rights of Persons with Disabilities.
Niketan 25th anniversary
This year (2023) Niketan celebrates its 25th anniversary and we are increasingly aware that the quality of life of children with intellectual or complex disabilities cannot only depend on 'charity'. We must involve the direct social, economic and institutional environment as much as possible. And do everything we can to unlock Niketan's long practical experience for everyone who is able to contribute to inclusion. We need to expand our reach to make families more powerful and resilient in their own environment.
In this annual report you can read all about the goals set for 2022, what has been achieved, our plans for the future and the financial forecast for continuation in the coming years.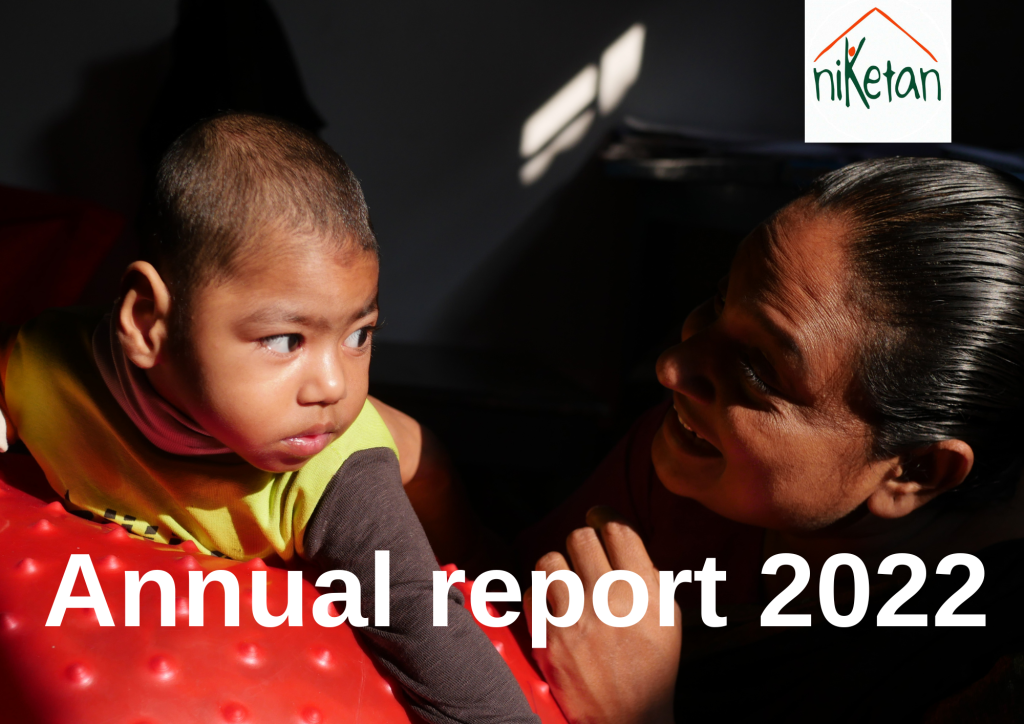 Download our annual financial report 2022 (in Dutch)