Story

Megla

I'm Megla Akter and I'm a student at Manikgonj Government Devendrow College. I have a disability, my left arm is less developed and shorter than my right arm.

My father left my mother and me right after I was born, when he became aware of this deformity. Women in our community are often victims of domestic violence. My mother was one of them. So she didn't really mind when my father left us. On my walk to school, I get all kinds of swear words thrown at me because of my disability. Women with disabilities are more likely to become victims of violence and rape. As part of leadership training I learned to express myself and to stand up for my rights. We're done with abuse, we don't want any more violence and we don't want to be married off when we're far too young. We want justice. Men must be punished for their evil deeds. Will you help me achieve these goals?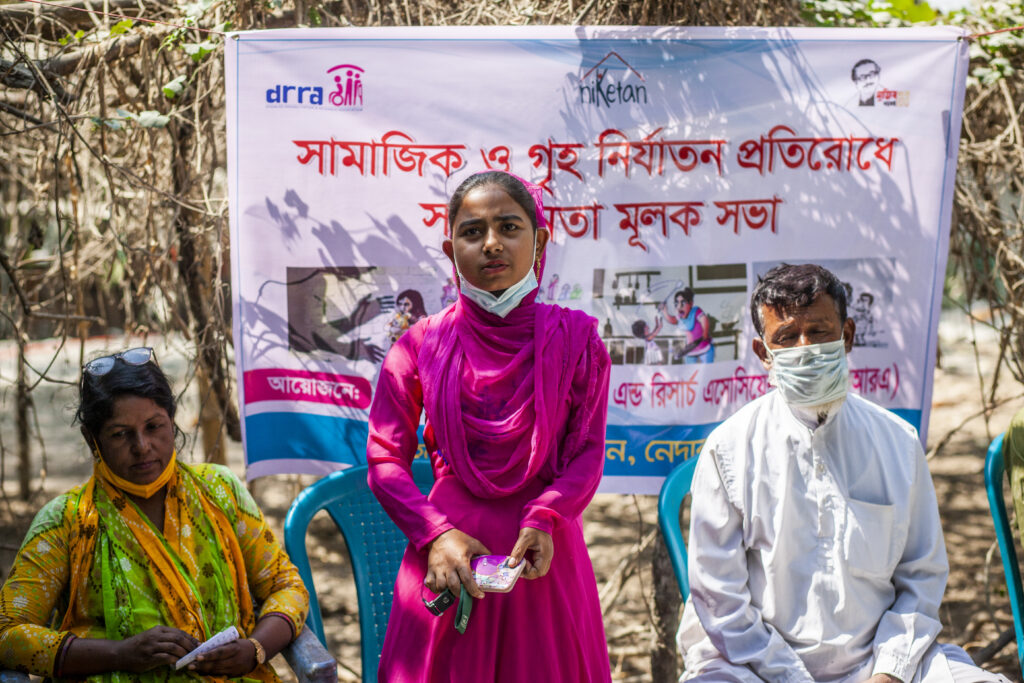 Also read the story of Yeasin
Will you help Megla to achieve her goals?
Doneer nu