News

Floods in Bangladesh

And on top of the Covid-19 crisis, the predicted heavy rain resulted in severe flooding.  Every year Bangladesh suffers from floods. This is mostly welcome and necessary to fertilize the soil. But this time the rains came early, the harvest was not yet in, the rivers could not absorb all this water and 1/3 of Bangladesh got flooded.

These were the worst floods since 1988. In Dhaka, the already clogged sewer system does not drain the water and turns large parts of the city into an open sewer. In Manikganj district where the country's two largest rivers come together, houses were destroyed through erosion and mudslides and people were forced to leave their homes and live on the elevated highway or in a school building.

The harvest destroyed, the house flooded and what was inside wet and rotting, with jobs (temporarily) lost, fear of water-borne diseases, an invisible (corona) virus, but above all hunger, many are desperate!

However, a ray of hope in their lives is the support they receive through donations from the Netherlands and Bangladesh. They trust they will overcome this incredible misery.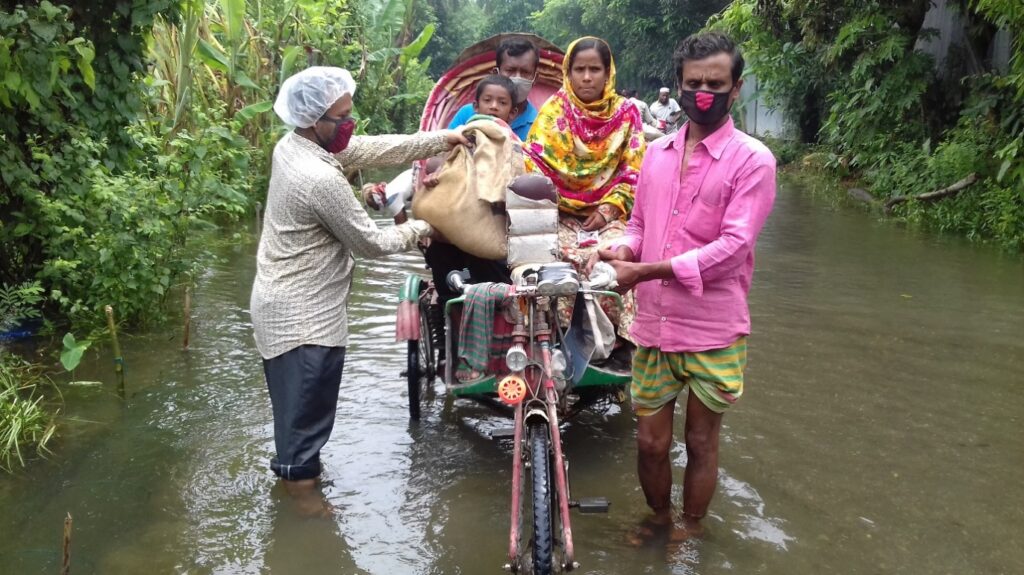 Crying with happiness, Tawhid used this popular Bangla proverb to tell his mother what such help meant for him.
Our children need your help
In Bangladesh, Covid-19 is far from under control and the monsoon will last until the end of September. We can only hope that all our children will last through this period and that one day we can welcome them back to our schools. Until then, we must continue to assist all families using online and telephone consultations, provide distance education and teacher support.  Whenever possible our staff visits the families and advise on income generating activities to improve their economic situation. As soon as we are allowed Niketan will again open its verandah schools to provide the children therapy and education close their homes.
More than ever, the children need your help. Become a permanent donor or help us in a different way, for example through your company.