News

Distribution of books among young children in Daulatpur

Upazila Executive Officer Md Imrul Hasan inaugurated the distribution of "Runa Books" book among young students in Daulatpur Model Government Primary School of  Daulatpur Upazila, Manikganj.

He said that the society should take responsibility for disabled children and this book ' My Name is Runa' has been published to make people aware of these neglected children. The book has been jointly published by the private non-profit organization Niketan Foundation and the Netherlands organization Biblionef. Dutch national lady Antoinette Termoshuizen is working with children with cerebral palsy or brain damage from birth in rural areas of Bangladesh.  In her experience, children with this disease in rural areas of Bangladesh are called 'crazy' by many. These children have to endure a lot of social abuse, negative comments and a lot of abuse. But with proper care, the future of these children can be bright .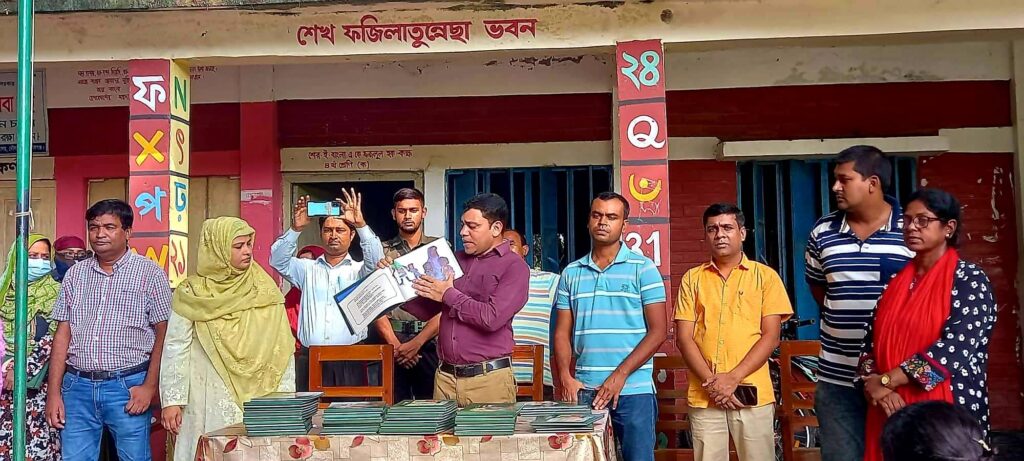 He also said, not only in Bangladesh, but all over the world including the Netherlands, such children have to face adverse environment. So our challenge is to make people aware of these children and create a positive environment for these children. In 'Amar Nam Runa', the character of a disabled Bangladeshi child named Runa has been portrayed in real life. In the book, Runa says, 'Hello, I am Runa. I have cerebral palsy and live in Bangladesh. I cannot speak normally and cannot move normally. So people call me an mad.  Now I am speaking as the main character of a book, where I have tried to tell the injustices  this society is doing to me. I hope this books  will help prevent discrimination against children with disabilities in this society and create a positive mind of you also environment.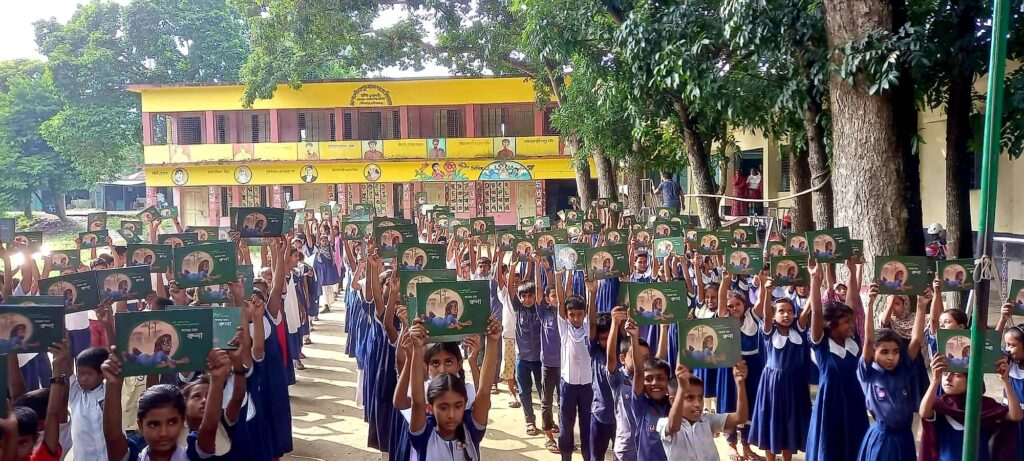 He demanded to deliver this book to every school in his Upazila and he thanks to who has provided this books. At this time, he attended a workshop and gave a speech for the teachers of My Name is Runa. Also attended here  Upazila Fisheries Officer Md Farid Hossain, ICT Programmer Officer Ranjit Mondal, Jute Development Officer Md Mamunur Rashid, URC Officer Md Jalal Uddin, DRRA Project Coordinator Dalima Rahman and Upazila Press Club President Md Shah Alam and General Secretary Md Salman Khan were present  journalist Mamun Abdullah and others.
From : Md. Shah Alam, Daulatpur press club